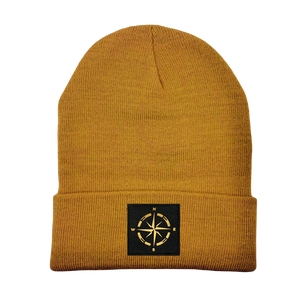 Beanie - Carmel Brown with Hand Made, Vegan Leather Compass Patch
Find your True North with a Compass over your third eye!
WE HAVE FACE MASKS TOO :-)
All patches are handmade and may vary slightly in color or hue... 
Mix and Match any Patch with any Hat or Beanie and Contact us for Custom Personal or Company Gear!