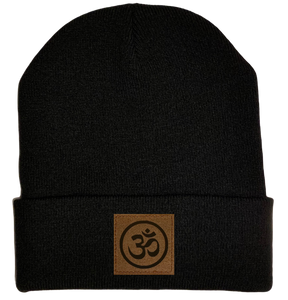 Beanie - Buddha Beanie with hand made, vegan leather Om Symbol over your Third Eye
Om is a sacred sound and a sacred spiritual symbol in Hinduism, that signifies the essence of the ultimate reality, consciousness or Soul. Some believe it is the sound or vibration of creation.
 Mix and match any hats, beanies or patches - Just message us for custom personal or business gear!